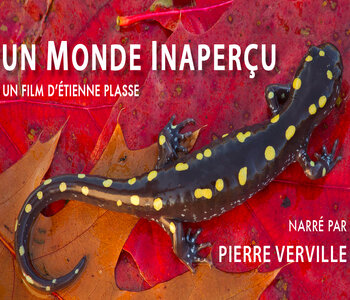 On November 1st, 2019, at 7:00 PM, CRE de Laval invited the population to the screening of the documentary 'Un monde inaperçu', in collaboration with Montmorency College.
This documentary takes un into the magnificent yet fragile world of reptiles and amphibians of Quebec. During the screening, Mr Etienne Plasse, filmmaker from Laval, was there to discuss his artistic and scientific approach.
*A few scenes from the documentary were actually filmed in Laval!
Publications
Article in Journal Accès: Un monde inaperçu - Étienne Plasse signe son premier long-métrage documentaire (in French).