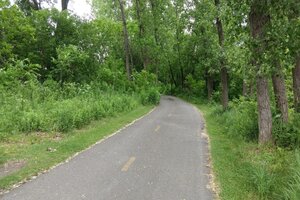 The Route verte is an original idea of Vélo Québec, which is the prime leader in charge. It consists of a cycling map of over 5300 kilometers that links Quebec from north to south and from west to east. The Route verte represents the greatest cycle route in North America. Its exceptional nature was highlighted by National Geographic back in 2008 with its acknowledgment as the most stunning bikeway in the world. The Route Verte has major economic benefits and allows for the increase of the vitality of regions, while also encouraging daily bike use. Check out the Route Verte's cartography here.
History of Laval's stretch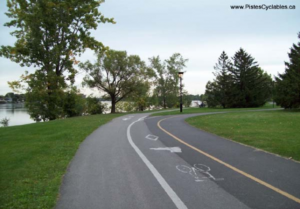 In 1995, the development of the Route Verte was initiated by Vélo Québec, along with the collaboration of the provincial government and the help of regional partners. As early as 1997, CRE de Laval became Vélo Québec's main partner on Laval's territory. We were then given the mandate to manage the implementation of the stretch that would link Montreal to the Laurentians and the Lanaudière region.
CRE de Laval quickly established a committee for the development of a utilitarian bicycle network that would be both safe and recreational. Sophie Jackson and Guy Garand, both in charge of this project at the time, came up with a first feasibility analysis of a preliminary route. They also promoted the project to various decision-makers in Laval on municipal, economic and touristic levels.
The City of Laval then joined the project at the end of 1998 and the Conseil de développement régional de Laval became responsible for the project. CRE de Laval was afterwards invited to become part of the technical committee of the Route Verte. This committee has a central role to play regarding the choice of a route and the achievement of a cycling map.
The construction of the stretch lasted until 2007, year of the official opening. The Route Verte today travels through a bit more than 32 kilometers of Laval's territory. It connects the city to Laval, the Laurentians and the Lanaudière region. It constitutes the main cyclable route of Laval, allowing the creation of a link with the local cyclable network and numerous neighbourhoods.
Current condition of Laval's cyclable network
Other than the Route Verte, the internal biking network keeps expanding. « We are hard at work so that we can reach the 450 kilometers of biking trails as planned in the master plan from now on until July 2019 », can we read on the City of Laval's website (free translation from original quote).
The development of new regional bike paths and the improvement of connectivities as well as security would allow the population of Laval to benefit from such a regional biking network.