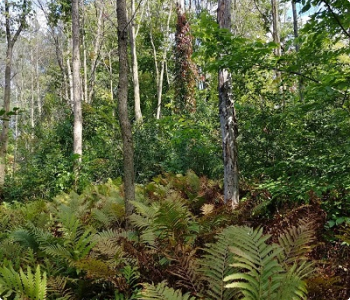 Even though urban development is putting an evergrowing pressure on the last natural environments of the region such as wetlands, forests, streams and banks, Laval still has the potential to become a flourishing and sustainable city thanks to the richness of its biodiversity and the quality of its natural habitats.
Laval is an extremely urbanised area, but valuable natural environments, both inland and aquatic, such as wetlands, forests, prairies, riverbeds and streams, contribute greatly to the Saint-Lawrence River ecosystems. The island is an important component of the catchment system of the river, having the Mille-Iles River flowing on the north side and the Prairies River on the southern side.
Urban sprawling adds tremendous pressure on the city's natural ecosystems. They are incredibly valuable both in terms of species richness and environmental integrity considering the urbanisation levels. Laval ecosystems are definitely hidden gems that hold the potential for a greater, more prosperous and sustainable city. The conservation of farmland is a crucial aspect of the city's sustainability potential but so are natural ecosystems. The ecological services provided by these ecosystems are underestimated and should be properly recognized as they improve air, water and soil quality, provide learning opportunities, resourcing, heritage, leisure, scenery, biodiversity conservation, noise buffering and general happiness through better living quality.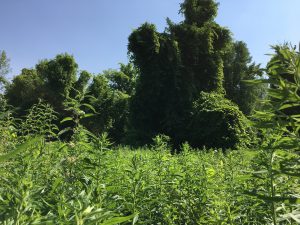 It is projected that the city population will grow to about 510 000 citizens by 2030, hence the importance to preserve these services. Few natural ecosystems remain or are protected in residential and commercial development zoning areas. This is extremely problematic because people need nature which is why the City of Laval adopted an enhancement policy for the natural area of interests as of 2009. This policy enabled the definition of 16 areas with specific ecological management on Jesus island.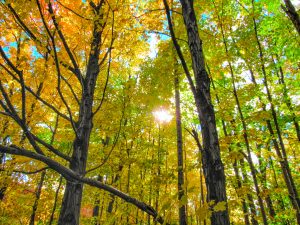 Development is not prohibited in these zones but is strictly regulated in order to prevent for instance fragmentation of massive ecosystems of interest or the loss of ecological functions crucial for the ecological integrity of these zones. This policy aims to highlight the value of Laval's natural assets.
Map of the areas with specific ecological management identified in the City of Laval's revised management and development scheme (SADR-1) 2017.
Part of our work here at CRE de Laval is to ensure that the current environmental policy is correctly applied in Laval. In addition to the SADR-1, here is a list of environmental bills that are noteworthy:
River bank, shoreline and floodplain protection policy
Environmental quality act
Sustainable development act
Wetland conservation act
Improved governance of water resources and associated habitats due their collective aspect act
Natural heritage conservation act
Endangered and vulnerable species act
Water master plan.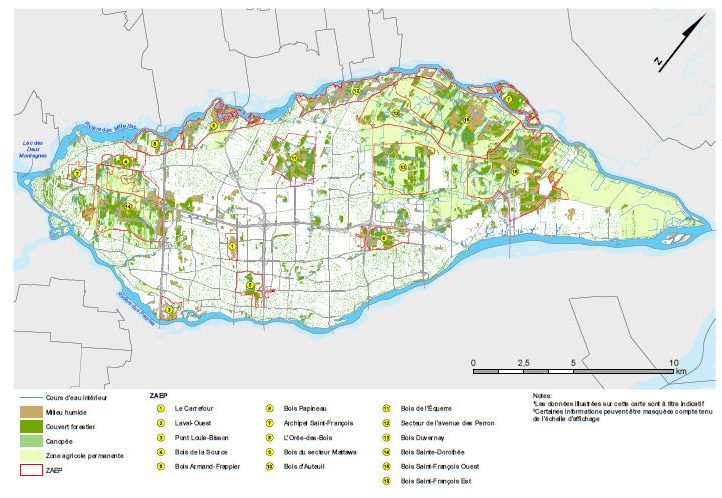 Areas with specific ecological management identified in the Revised land use and development plan of the City of Laval (SADR-1) (in French), 2017