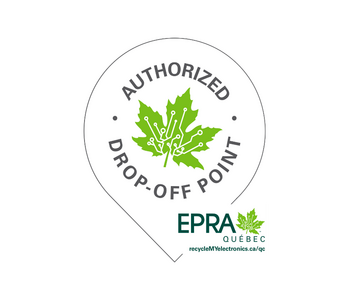 As part of the Semaine Québécoise de Réduction des Déchets - SQRD, Conseil régional de l'environnement de Laval invites citizens to its great collection event for electronic items that will be held in our offices at 3235, Boul. St. Martin East, in Laval, from October 25 to October 29 (10:00-16:00).
Come drop your end-of-life small electronic and computer products! You will therefore prevent them from ending in landfills, allowing them to be recycled and disposed of safely and responsibly through the Electronic Products Recycling Association of Québec's program, Recycle My ElectronicsTM.
Computers and laptops;
Computer peripherals and game consoles;
Televisions and screens;
Printers, scanners, fax machines;
Display devices;
Pagers and cell phones;
Phones and answering machines;
Audio and sound systems (personnal, portable, non-portable, for cars, etc);
Home theaters.