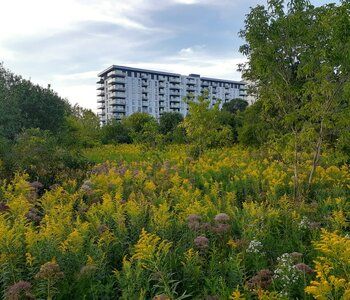 Let us recall that thanks to citizens, Laval-based organizations and a few members of the municipal council, this natural space was protected from land development in 2019. However, since this official decision, the City of Laval has still not defined an overall vision for its enhancement.
We are therefore asking you to take part in this consultations ; we would love to hear about your habits, ideas and wishes related to Trait-Carré woodland in order to ensure sustainable management that will meet the needs of the population while also conserving its ecosystem!
The survey is available online right now, and will close on Monday, May 3. Afterwards, results will be compiled and submitted in the form of a brief in the context of the public consultation of the Special Planning Program for the downtown.
To fill out the survey (French-written), click here.