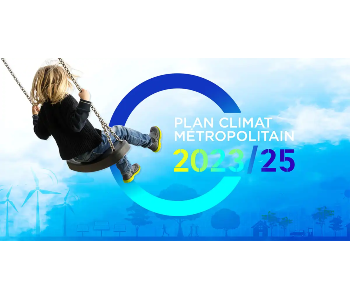 On November 9, the Metropolitan Community of Montreal (MCM) adopted the very first Metropolitan Climate Plan. By means of a press release, metropolitan CREs welcome this Climate Plan and are committed to collaborate with the MCM and the 82 municipalities during its implementation.
The Metropolitan Climate Plan « commits the MCM to rapidly implement eight concrete and measurable actions in order to tackle the climatic urgency in a concerted manner and to therefore support the Greater Montreal's ecological transition » (translated from the MCM's press release).
Throughout the years, CRE Montreal, CRE Lanaudière, CRE Laurentides, CRE de Laval and CRE Montérégie developed expertise and concrete intiatives directly linked to the Climate Plan's actions. The five organizations will be glad to put them to good use in order to facilitate the achievement of the Plan's targets within the announced timescale.
Press release (in French)
November 14, 2023 - Les Conseils régionaux de l'environnement du Grand Montréal saluent l'adoption du premier Plan climat métropolitain
Media publications
November 16, 2023 - Article in Courrier Laval: Un premier Plan climat métropolitain bien reçu