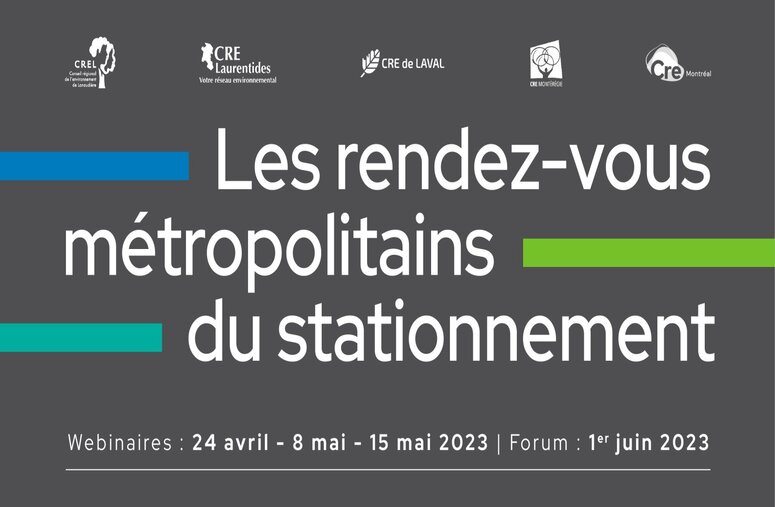 In order to initiate a metropolitan discussion aboud the parking issues founded upon the diversity of environments and the climate imperatives, the Conseils régionaux de l'environnement (CRE) of Lanaudière, Laurentides, Laval, Montérégie and Montreal, in partnership with the City of Montreal and the Metropolitan community of Montreal and Next-Generation Cities Institute, present Les RDV métropolitains du stationnement.
This program (in French) is made of three introductory webinars about parking issues, followed by a great concertation and mobilization forum at the metropolitan level!
Les RDV métropolitains du stationnement fit into a regional and national conjuncture including the Metropolitan community of Montreal's work on the action plan for carboneutrality and the update of the metropolitan land use and development plan, while also being in line with the objectives of Quebec's 2030 sustainable mobility policy and the National architecture and land use planning policy.
Mark your calendars, because the webinars will surely benefit municipal key actors of the metropolitan area in land use planning and mobility!
Webinars
April 24, 2023 | Offer optimization and demand management in mobility

May 8, 2023 | Municipal levers for parking lot development and requalification

May 15, 2023 | Parking ecofiscality and change management
Forum
June 1st, 2023 | Metropolitan Forum on parking
8:00-9:00AM: Breakfast.

9:00-10:30AM: Speeches and opening panel.

10:30-12:15PM: Workshop selection - series 1.

12:15-1:15PM: Lunch.

1:15-3:00PM: Workshop selection - series 2.

3:00-4:30PM: Panel and closing event.

4:30-6:00PM: Networking.
To make sure you won't miss anything, subscribe now to the mailing list of the RDV métropolitains du stationnement to receive all information regarding the details of the upcoming program.
Ticket price is $125 and gives you access to the three webinars as well as the forum day. Please note that you cannot choose to attend to one event only. Early bird rate tickets are now sold out. Hurry up to get your regular tickets, offered in limited quantity!
Click here to buy your ticket!
*To register to the two workshop series on the day of the forum, you will be contacted through email to choose between the different workshops offered in the AM; you will also have a choice to make among the workshops offered in the PM.
---
This event is recognized by the Ordre des Urbanistes du Québec. Participation certificate available upon request to the CRE-Montréal.
---
Forum location
Conference Centre MB 9 (9th floor),
John-Molson Pavilion,
Concordia University,
1450, Guy street,
Montreal,
H3H 0A1
How to get there...
Public transportation
Plan your trip with the Chrono app by the Regional authority of metropolitan transportation
- Lucien-L'Allier subway station (15-minute walk).
- Green line - Subway station Guy-Concordia (Guy exit).
- Bus routes: 15, 16, 24, 57, 66, 166, 427 and 465.
By car
- Covered and paid parking: Faubourg Concordia parking (1230 rue Guy). More details here.
- Covered and paid parking: LB Concordia parking lot (1453 rue Mackay). More details here.

Thank you for prioritizing public/active transportation or carpooling!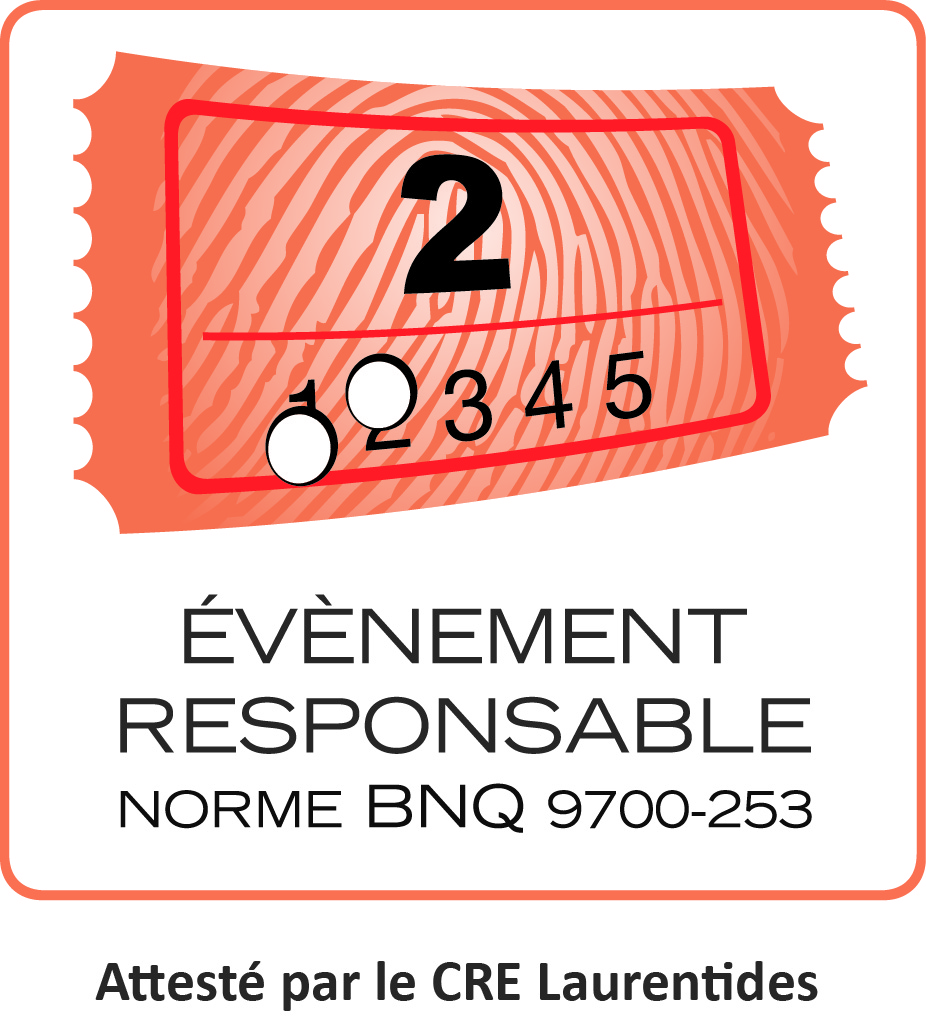 The Rendez-vous métropolitains du stationnement Forum will be certified Ecoresponsible event level 2 according to the 9700-253 norm of the BNQ attested by CRE Laurentides. To this end, actions will be taken during the event to enhance participants' awareness to their greenhouse gas emissions via transportation, residual materials management and equipment on site. We encourage participants to bring their own reusable coffee cup and water bottle.