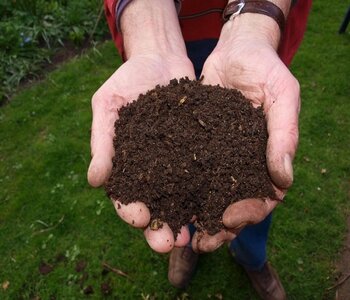 All single-family houses and buildings of 7 apartments and less benefit from the collection of organic materials since the fall of 2019. If you did not receive your brown bin, please communicate with the 311.
Since 2020, the City of Laval deploys this collect for dwellings of 8 apartments and more as well as for industries, businesses and institutions.
Accepted organic waste:
Fruits and vegetables, cut or whole
Coffee beans, tea bags
Bread
Meat, fish, poultry, seafood, egg shells, crustaceans
Dairy
Paper
Grass, dead leaves, weeds, garden residues
Bark, wood chips, roots and sawdust
Tree branches of up to 25 kg
Coffee filters made of fabric
Animal litter
Food-stained cardboard (paper towels, pizza boxes)
Cold ashes (cooled for 7 days)
Glass (window, see-through)
Non compostable materials:
Cardboard
Glass
Metal
Plastic
Plants
Tree trunks
Diapers and feminine hygiene products
Dangerous domestic waste (oils, paints, etc)
Cigarette butts, warm ashes
Construction material
OXO (polyethylene based) plastic bags
Learn more about the pick-up details of domestic organic waste.