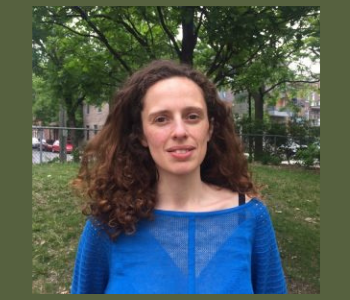 The Conseil régional de l'environnement (CRE) de Laval is glad to announce Elodie Morandini's appointment to the position of executive director of the organization.
After a full year of rigorously serving as interim executive director while occupying the position of coordinator, Mrs Morandini therefore succeeds Guy Garand, founder and executive director of CRE de Laval for the past 25 years. This is, according to Elodie, a great opportunity to strengthen the future of CRE de Laval.

« We are lucky enough to count on a very competent and cohesive team, and the employees are committed to surpass themselves to promote and initiate projects that aim to improve the environmental quality of Laval », says Elodie.
Paul-Yanic Laquerre, chairman of the board of directors, states: « Elodie was able to sail this ship with conviction following Guy Garand's retirement and will clearly meet tomorrow's challenges. Who knows - maybe she will, just like her predecessor, provide leadership of the organization for the coming 25 years! ».
All professionals of CRE de Laval's team as well as the members of the board of directors unite their voices to congratulate Mrs Morandini and wish her the very best in what we hope will be a long and successful mandate for the benefit of the environment and sustainable development.
Press release (French-written)
April 6, 2022 - Elodie Morandini est nommée directrice générale