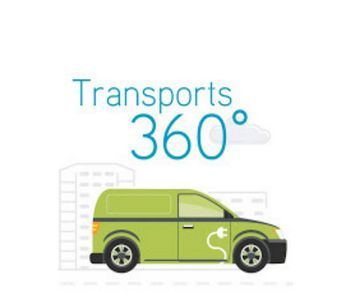 Transports 360° Laval is the first major project that aims to support local enterprises towards the electrification of their car fleet and the use of active mobility instead of solo cars.
Enterprise support
Transports 360° Laval is a subsidized turnkey service that allows enterprises and organizations of all sizes and kinds to make an easy, inexpensive transition that meets their needs.
If you ever thought about changing your transport means towards less polluting vehicles (hybrids, electric or rechargeable hybrids), now is the time!

Road tests
It was also in the context of this project that CRE de Laval was able to organize, in 2019, 5 road test events that allowed citizens to try electric cars. This was done in partnership with a campaign initiated by Equiterre, dubbed «Roulons électrique». These events took place at Cité-de-la-santé hospital, at Centre de la Nature, at Centre jeunesse de Laval, at Cégep Montmorency and at Laval's campus of the University of Montreal.